Search products & groups Go To Store Configuration Logout Help Dashboard AutoParts-ShoppingCart Products Contacts Orders Content Marketing Reports Editing Topic *Topic Name: about *Title About Us Description:
Why Strictly Diesel?
Who is Strictly Diesel?
Where We Came From
Where We Are Going
Thank You!
WHY USE STRICTLY DIESEL?
Dennis Schroeder and Nate Brekken, owners of Strictly Diesel, have assembled a terrific group of positive, customer oriented employees that are ready to take care of all of your light duty diesel needs. Everyone at Strictly Diesel takes "Customer Service" seriously, we've worked hard to earn our Excellent Reputation and our A+ Rating with the Better Business Bureau...and we will work even harder to keep them! Whether you are ordering parts from across the country or standing in front of us in our full service shop, we sincerely hope that your experience with Strictly Diesel is one that will earn your repeat and referral business!

MEET THE STRICTLY DIESEL FAMILY!


STRICTLY DIESEL MANAGEMENT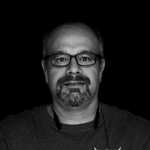 Dennis Schroeder
Co-Owner
Sales / Manufacturing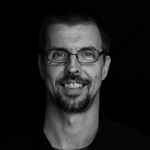 Nate Brekken
Co-Owner
Service / Repair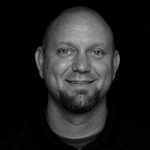 Gary
General Manager
Customer Service
STRICTLY DIESEL OFFICE AND SHOP STAFF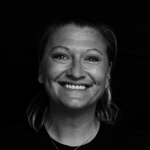 Jacki
Service Advisor
Customer Service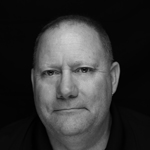 Tom
Customer Service
Shipping
New Teammate
Coming Soon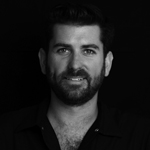 Jim
Service & Repair Technician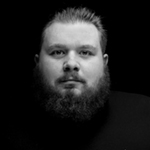 Steven
Service & Repair Technician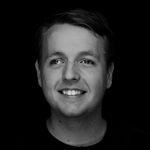 Jonathan
Inventory & Shipping Manager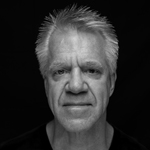 Rick
Assemble & Tech Support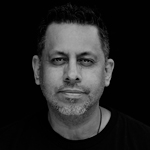 Ray
Creative/Social Media/IT Admin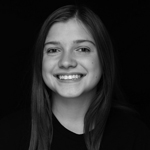 Devon
Assembly/Shipping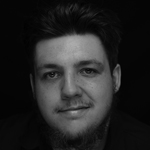 Alvin
Tech Apprentice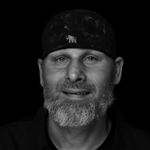 Greg
Tech Apprentice

A LITTLE BIT OF STRICTLY DIESEL HISTORY:
ITP Diesel was started by Dennis Schroeder in April of 2001. Initially offering just one custom product that was originally developed for his personal truck, Dennis quickly grew ITP Diesel into a popular mail order parts supplier to the Powerstroke Diesel community. While other similar companies were focused on just reselling diesel performance products from existing major manufacturers, ITP Diesel made a name for itself by being directly involved in the research and development of custom fuel system products for the 7.3L and 6.0L Powerstroke Diesel engines. In addition to the popular custom fuel system products and typical diesel performance items, ITP Diesel also offered many other "specialty" Powerstroke products that weren't available from the " mass retailer" type shops.

In 2005, after 15 years as a Dealership Technician (and with all of the " Senior Master Technician" certificates to show for it), Nate Brekken opened Strictly Diesel. Nate wanted to focus solely on the service and repair of light-duty diesel vehicles. He was also interested in vegetable oil conversion systems and diesel performance upgrades. Without the leash of manufacturer and dealership policies holding him back, Nate built a shop that was capable of performing a much broader scope of work. Strictly Diesel did everything from basic maintenance and performance upgrades to dealership level diagnosis and repair, all while building a reputation as one of the top diesel shops in the valley.

By the time they met in 2007, both Nate and Dennis had firmly established their businesses in their respective markets. Over the next few years, they worked together on numerous jobs, with ITP Diesel supplying parts and Strictly Diesel performing the labor. They even split the title sponsorship of the NHRDA Desert Diesel Nationals event in order to help bring Diesel Drag Racing to the Phoenix area. By 2009 it had become obvious that both companies were successfully working toward goals that would result in ITP Diesel and Strictly Diesel becoming more competitive with each other, making it harder to work together and putting a great business relationship at risk.

In June of 2010, after months of planning, the two companies merged under the much cooler "Strictly Diesel" name and moved into the current 15,000 square/foot facility in North Phoenix. Together as one company, Strictly Diesel was better equipped to handle everything from vehicle service, repair and performance upgrades to new product design, manufacturing, and mail-order sales.

THE FUTURE OF STRICTLY DIESEL...

Our customers can rest assured that Strictly Diesel is here for the long haul. In addition to our top-quality diesel maintenance, repair, and performance services, we will also continue expanding our line of custom and specialty products. We love being part of the diesel community and plan on serving it for a long time.

THANK YOU!

To all those customers that we have already served...THANK YOU!

To those we have not yet had the pleasure of serving...WE SINCERELY LOOK FORWARD TO THE OPPORTUNITY!
Published: Display Order: 1 Search Engine Page Title: About Strictly Diesel Search Engine Keywords: Search Engine Description: Password: RequiresDisclaimer: No Yes Publish In Site Map: No Yes Frequently Used: Copyright © AspDotNetStorefront